A Countdown to our Favorite Christmas Destination
The Christmas season is taken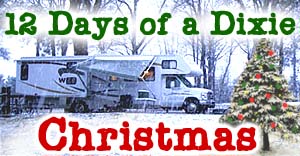 pretty seriously in the southeastern US, and the Richardson Tribe has a dozen suggested destinations to make your holidays more adventurous. Over the next 12 days, we will reveal each of our favorite RV camping and recreation spots until we reach our #1 Christmas Holiday Destination. Come back each day to see the places this southern family has grown to love.

---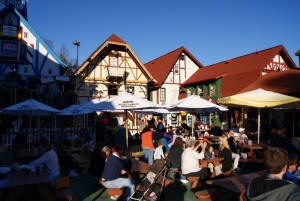 Ok, I admit it's a bit crowded and touristy, but Helen has to be one of our
favorite Dixie Christmas holiday destinations.
T
he "ginger bread" architecture of the simu-German alpine village lends itself to the Christmas season. Enjoy Christmas music and bratwurst as you browse through dozens of nic-nac shops offering-up all sorts of candy, fudge, t-shirts, knives, and otherwise, pretty cool stuff.
The Chattahoochee River flows through Helen, barely a creek at this point. In
the summer season, visitors can "shoot the Hooch" in inner tubes and
kayaks. Tubers can pull over and enjoy a brew and sandwich before
proceed

ing downstream. The water is a little too cool this
time of year for such activity, but you will still enjoy sitting by the river enjoying a hot beverage as the sun sets. Then the light show really begins. Everything in the village is outlined with lights, even the horse-drawn carriages. It's an awesome experience.
On one particular visit to Helen last winter, the kids found a phone booth. They had never seen a phone booth, but soon discovered the cold hard fact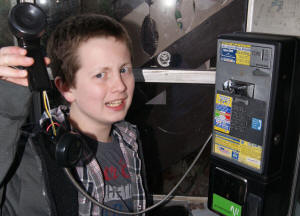 about public phones, they seldom work.
W
hile visiting Helen, we like to
camp, pan for gold, and collect rocks at

Gold n Gem Grubbin'

in Cleveland, Georgia. Helen is also very near Unico
i State Park,

Vogel State Park

,

Blairsville

, Dahlonega, and

Brasstown Bald

, the highest point in the great state of Georgia.

So, there you have it. Our #8 Christmas destination is Helen, Georgia. Check- in tomorrow to see what our #7 favorite Christmas destination is.