A Countdown of our Favorite Southeastern Christmas Destinations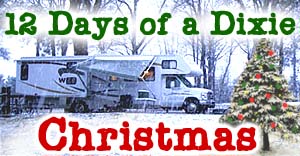 The Christmas season is taken pretty seriously in the southeastern US, and the Richardson Tribe has a dozen suggested destinations to make your holidays more adventurous. Over the next 12 days, we will publish a new destination each day until we reveal our #1 Christmas holiday destination.
#11 - Cumberland Island: St. Marys, Georgia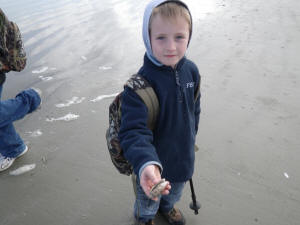 The Carnegie family, one of the most prestigious and wealthy dynasties in the Americas, once spent their Christmas with their loved ones here on Cumberland Island. Today you can visit this once exclusive nature preserve for little to nothing. Cumberland Island, an official National Seashore, is a barrier island paradise known to few. Located near St. Marys, Georgia, Cumberland is at the southern-most portion of the Georgia coastal plane.
To access Cumberland Island, you will take a ferry from the town of St. Marys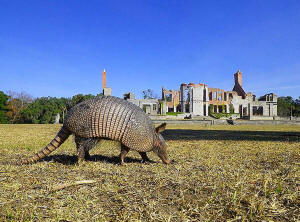 . The marina where the ferry resides is really quite charming with multiple sailboats docked nearby. It almost has a "New England" feel to it. The ferryboat ride is just long enough to be a "ride," but short enough to remain interesting to the kiddos. The ferry will stop at two locations on Cumberland Island. We recommend the second stop because bicycles are available for rent there, and because the narrative at the first stop can be quite lengthy (but informative).
The island has several miles of barren unoccupied beach, but the real attractions involve dunes, live oaks, armadillos, and wild horses. There are few places\ on earth that would compare to Cumberland Island's natural beauty, vegetation, and wildlife.

While visiting Cumberland Island, we recommend staying at
Crooked River
State Park
or
Big Wheel RV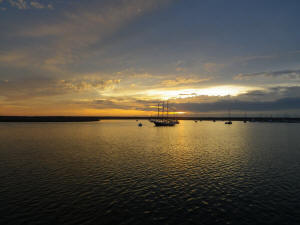 park
. If you want a natural surrounding,
Crooked River
is the place to stay. If you want an RV site with cable and full-hookup, then we suggest
BigWheel RV Park
. If money is no object, and you would prefer an exclusive room on the island, check out the
Greyfield Inn
.
Tomorrow we'll be heading south to another favorite southern Christmas destination. Tune in to solve the mystery.