Why you should use your RV during the "off season"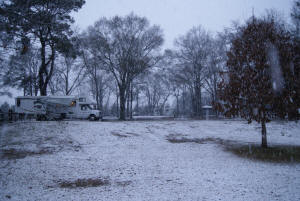 When we purchased our first motorhome, we knew very little about RVing and the culture that surrounds it. We certainly didn't realize that, even in the southern US, most people park their RV for the winter season and deprive themselves the joys of year-round camping. We were also confused as to why many campgrounds are often partially closed or completely shut-down for the winter season. After all, it's not uncommon for 50-70 degree days in the dead of winter where we live. We have since learned some of the reasons winter is bad for camping, but we choose to ignore any obstacle that can be easily overcome. Why so eager to camp in the winter? Well let's see...
There are many ways to justify keeping the RV on the road year-round.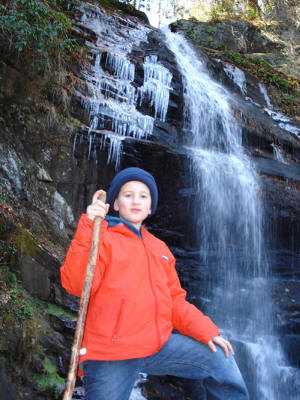 For instance, in winter, campgrounds are much less crowded, so it's a lot easier to get a prime spot. Winter days and nights in most national and state parks are incredibly quiet and peaceful. Have you ever laid in a camper listening to the snow fall? One of our favorite benefits of cold weather camping is the fact that snakes and bears are hibernating. Granted, the colors tend to be grayish, but there are still many beautiful sites in the winter. Frozen waterfalls, frosty leaves, massive pipe organ icicles, bright sunny days, and crystal clear night skies. Views in the mountains are exceptional because the leaves have already fallen. Winter activities like snow skiing and tubing can also be enjoyed while camping. Homer II (our motorhome) was our home during our recent Cataloochee ski trip in Maggie Valley, December 2011
I will be the first to admit there are also inconveniences of winter camping. We learned early-on that RVs aren't typically designed for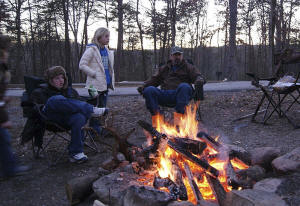 temperatures far below freezing. The windows are usually single pane (non-insulated), and not well sealed around the edges. In really cold weather, water supply lines can freeze causing the inconvenience of waking-up with no water as well as possible damage. Other negatives of winter camping are shorter days (later starts, earlier endings), condensation, tons of winter clothes, coats, and boots to pack, and the fact that sometimes your favorite campground is closed (call ahead about off-season closures and available amenities such as water, laundry, and a heated bath house).
The weather can't be controlled, but most cold-weather camping issues can be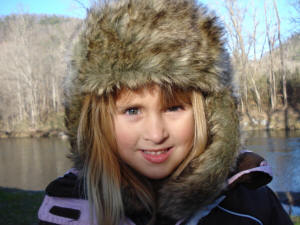 resolved with a little common sense. For instance, techniques used to winter-proof a home also apply to an RV. We use plastic sheeting over the windows at the head of our master bed to help seal out the cold air. A heated cord wrapped the water supply hose and spigot helps prevent the loss of water and busted hardware. A small, safely placed space-heater can help conserve LP gas and maintain a more constant temperature in the camper. Many other simple practices can make camping in the cold more enjoyable, including making good decisions about the clothes you wear. Everyone in our family owns a trapper hat, one of the best inventions since fire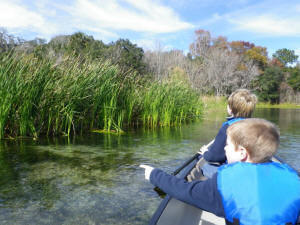 .
To make a long story short, no one told us we weren't supposed to camp in the winter. We just did, and we happened to like it. Don't let anyone tell you camping in the winter is too much hassle. It's different, yes, but if you prepare, winter camping can be very rewarding.