Fort Payne, Alabama -
Read the rest of the story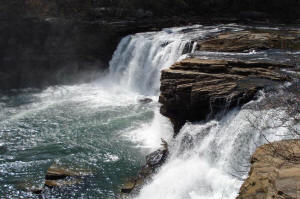 T
he Little River Canyon is carved from the side of Lookout Mountain in Northeast Alabama near Fort Payne. The Little River
flows through the canyon to Lake Weiss, the Coosa River, and eventually, the Gulf of Mexico. There are many features of the canyon that make it an attractive destination. There is kayaking, hiking, and fishing in the canyon, and several good places to camp in the area. One new feature that is particularly inviting is the Little River Canyon Center.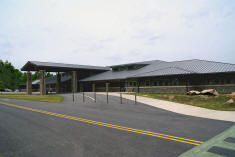 The Little River Canyon Center is a cooperative endeavor between the National Park
Service and Jacksonville State University. Randy Owen of the legendary country band Alabama is a Jacksonville State Trustee and was instrumental in the center's establishment. The facility serves as a field school for the university. Professors and students provide expertise and resources for public interpretive programs and classes th
at take place at the center's indoor and outdo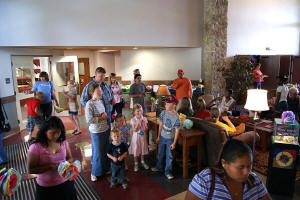 or
classrooms.
The 23,000 square foot Little River Canyon Center is still very new, so they are working on making it an unforgettable
educational experience. In addition to the existing classrooms, there are plans for an indoor interactive museum that will teach about the geology and natural science
of
Little River Canyon. The way it was described to me it sounded like a lot of fun and included an educational climbing wall.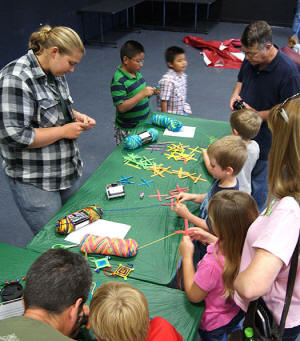 Outside the beautifully designed building is a massive deck constructed of recycled materials. The view from the deck is very nice, and there are plans to add a stage for concerts and various other events. There are several outdoor interpretive classrooms located along a path that arcs through the natural North Alabama underbrush behind the building. There is also an old log cabin on display that was built in the early 1800s.