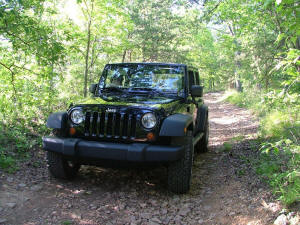 Dunnaway Gap isn't your typical destination. In fact, unless you're from the immediate area, you probably don't even know it
exists. It's located near Armuchee (pronounced arr-merr-chee, with a twang) Georgia within the Chattahoochee National Forest. The view from the ridge to both the east and the west is incredible.

When I was a teenager, my buddies and I would ride motorcycles in this area, along an old petroleum pipeline trail, and over miles of winding mountain roads for hours. Perched on top of the narrow ridge,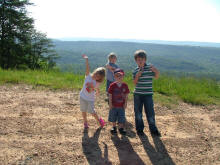 we would watch Jeeps, dune buggies, and motorcycles try to climb the ridiculously steep western slope (I only saw one succeed, and it was my buddy). Other times, we would watch hang gliders launch from the ridge and sail across Armuchee Valley.
Dunnaway Gap Road is dirt, but it is graded well enough for the family sedan, at least to a point. If the weather has been dry, it will be one filthy sedan when you exit. The picture of the road "Willie B" (the Jeep) is on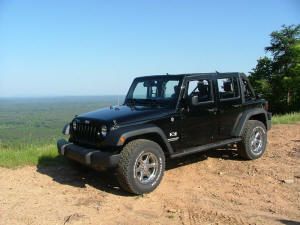 here is actually a secondary road that leads to the summit of the ridge. You can park the sedan at the bottom and walk up a hundred yards or so for the view.
Now, quite frankly, as a destination, Dunnaway Gap offers little more than a view. It's the ride that's the best feature, and the view at the ridge's peak along a petroleum pipeline is bonus. If you want to continue exploring
once atop the ridge, you can drive along the f
orestry service
r
oad for
seve
ral miles. It's a beautiful place year round,
especially the Fall,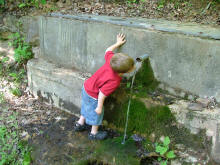 but be aware of hunters during Deer season.
Dunnaway Gap is a pretty remote location, especially if you head on out along the ridge. Make sure someone knows where you are, and check to verify you have enough gas for the full trip. There is no restaurant or gas station up here, so bring what you need. Consider a picnic at the summit. Then you might head down the western side of the ridge for some fresh spring water coming from a pipe in the side of the mountain.
For more details about Dunnaway Gap including pictures and a map,
click here
.
Note: People ask how we fit 6-7 people in a Jeep Wrangler. Look for the answer to that and more in an upcoming article