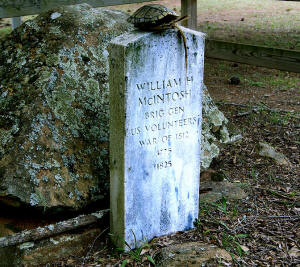 We'd been concerned about a particularly vacant geographic area on the PB&J Adventures map, anxiously looking forward to
an excursion to investigate the treasures of Carroll and Coweta, counties of west-central Georgia. A trip to this part of of God's country was inevitable

.

I
n addition to McIntosh
Reserve, our trip included a stop at the Gold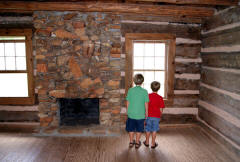 Museum in Villa Rica, the site of Georgia's first gold rush, followed by camping at
Chattahoochee Bend State Park
, and a very long and enjoyable (albeit crowded) Saturday afternoon on the beach at John Tanner park (formerly known as John Tanner State Park).
On the first full day (Saturday) of our

Chattahoochee Bend State Park

camping trip, we headed for McIntosh park, mid-day. Our first stop was at the guard shack. The lady (guard) was so sweet. She told us all about the park, where to go

,
what to do.
She insisted that the kids come in to use the facilities and have a drink of water. Very nice. We liked her a lot!
We
wandered around the park a bit, visited the river and the over-look,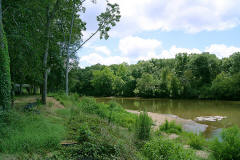 a
nd checked-out the gravesite of William McIntosh. Visiting this park was of special interest to me. My mother's brother's wife is the great great great great granddaughter of William McIntosh. The family's history has a special personal meaning
.

While visiting William McIntosh's gravesite, we also surveyed the old log cabin, similar to Chief McIntosh's home, located just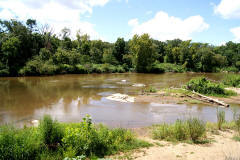 across the country road. The doorways were designed for very short people, but there was a surprising amount of space in the
cabin. Its design is almos
t identical to the cabin located at Red Top Mountain State Park near Cartersville, Georgia.

We spent part of the afternoon at the park. I was especially interested in camping here (Boondocking), but it must be in cooler weather. This was one hot weekend. We left McIntosh Reserve for John Tanner Park (formerly a state park) where the kids played in the water for hours. But that's another story.

For more information and lots more pictures of McIntosh Reserve Park,
click here!