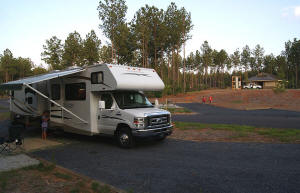 Chattahoochee Bend State Park is located in west/central Georgia near
Newnan. Georgia's newest state park covers
almost 3,000 acres and protects about 7 miles of Chattahoochee River shoreline.
Chattahoochee Bend has several features that make it appealing to a variety of outdoor lovers. If you enjoy canoeing, kayaking, boating, and f
ishing, the park has a boat ramp and lots of river to explore. There are several miles of trails for h
iking.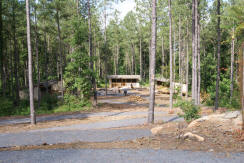 Amenities include two RV
friendly campgrounds, platform camping, and several screened Adirondack shelters. There is a playground in the one open RV campground and another playground near
the boat ram
p. T
here are also two
very nice pavilions, a large grill, and various other picnic table
s and grills scattered on the river bank
in the same area.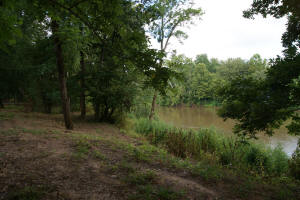 The park is relatively isolated. The closest store is about six mile away, and it's a small gas station. There isn't a lot to do in
the area. McIntosh Reserve, a really neat Carroll County park, is located almost directly across the river from Chattahoochee Bend, but it's about a 35 minute drive. Banning Mills is also about a 30 minute drive.

Now, for the negatives...
Read more about the park, including a detailed account of our visit and lots more pictures!