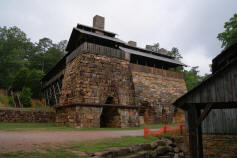 T
annehill Ironworks Historical State Park
is a 1,500 acre piece of history
located about 25 miles Southwest of Birmingham, Alabama. The park celebrates Birmingham's iron industry with a museum and a restored furnace and multiple buildings from the era. If you like camping, nature, and history, you will thoroughly enjoy this park.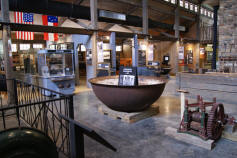 There is a very large campground at Tannehill State Park with a handful of full hookup sites. There is also a creek, a cold clean spring, miles of biking and hiking trails, a small gauge train, a sweets shop, a restaurant, 19th century cabins to rent, rockhounding, fishing, and much more.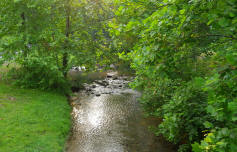 Tannehill has a great facility for events, and there are are a good many that take place here. On the third weekend of every month from March to November, the park hosts Trade days, a sort of swap meet. Then there's the Dulcimer Festival, a Civil War reenactment, a rock an mineral show, a major archery event (state championship), and a woodcarvers show. Frankly, it seems there is always something happening at Tannehill.