You can pretend you're in Italy, Southern Italy that is

.
Rome is located in Northwest Georgia at the confluence of the Etowah and Oostanaula Rivers,
where the Coosa River begins. History is
rich here, both native and immigrant. Although no Interstate highway passes near, Rome is still the largest town in the region. Rome was a key transportation and trading hub long before superhighways, trains, and even steam ships. Native Americans; Cherokee, Creek, and the people before them, the mound builders, used these rivers to transport food and other goods from village to village. Even today, many Cherokee come here for an annual homecoming called the Running Water Pow Wow.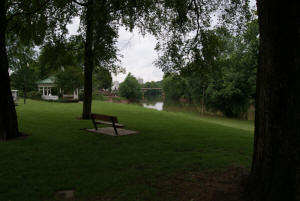 Rome's downtown Broad Street
area is quaint with several notable restaurants and shops. The downtown architecture has a classic Southern charm, and the adjacent hills are covered with beautiful old Victorian homes and churches.

One of the Tribe's favorite features of Rome is Ridge Ferry Park, a river-side park with two beautifully maintained playgrounds, lots of grass, and an amphitheater for musical events and festivals. A number of colorful events like the annual Chiaha Festival take place here.


Ridge Ferry Park is also a great access point to the Heritage Park Trail,
a very nice paved path that follows the Oostanaula
River through the downtown area. The trek is scenic and educational. The library, located
along the trail, is a fun interactive place to visit, as
are some of the other stops along the way. There is a fountain area
dedicated to the rivers that come together here forming the powerful Coosa, a memorial to local fallen heroes, and two beautiful bridges reserved just for bikes and pedestrians.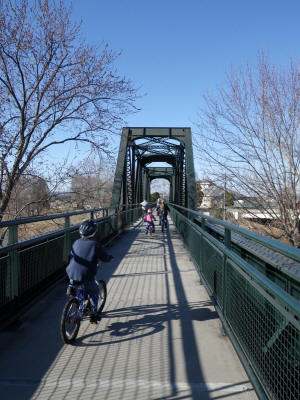 Rome has its own Class-A Minor League Baseball team, the Braves. As an affiliate of the Atlanta Braves, it's not uncommon to see up-and-coming players here before they make the big-time. Attending a Rome Braves game in their new classic-style st
adium
is a lot of fun, and it's a short bike ride from Ridge Ferry Park along the Heritage park bike path.
Another place of interest in Rome
is Berry College, a top-rated academic in
stitution on a sprawling thirty- odd-thousand
acre
campus. Discovering the unique history of Berry College justifies a visit, but the incredibly scenic campus and its natural inhabitants are bonus. After a drive by the castle-like Ford buildings, and a visit to the "Mountain campus," make sure to catch the hundreds of deer that graze the fields near dusk.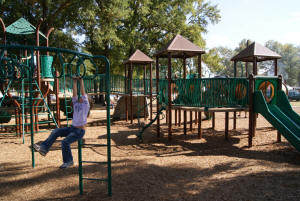 Within a half-hour or so from Rome are many other incredible places to go and things to do. You can stay at a local hotel, or go camping and kayaking at Cedar Creek RV Park

,

go camping and boating at Rock Mountain Recreation area, go canoeing and kayaking on the Oostanaula, Etowah, and Coosa rivers, go rock hounding at nearby Taylors Ridge, and so much more. Rome
has a lot to offer, and it is certainly off the radar if you are looking f
or a different kind of destination.

For more information and photos click here.