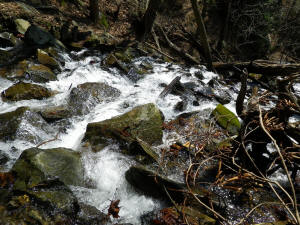 Fort Mountain State Park
The Tribe gets around. We like to see new places and do new things. B
ut
sometimes, it
's nice to visit an old frie
nd.
Sometimes a sure thing is better
than a gamble. This is a very busy time of year
for our fam
ily, so, to decompress, we decided a to visit an old friend, Fort Mountain. It's a mystery to me why more people don't take advantage of parks like this in the Winter and early Spring. We enjoyed 70 degree weather in paradise, practically by ourselves.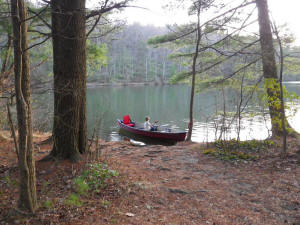 It was a little chilly first thing Saturday morning, so we decided to take a short ride in "Willie B" the Jeep. Fort Mountain is located adjacent the Cohutta Wilderness. We wanted to see if we could spot a b
ear, and maybe do a little
rockhounding around the water falls. We founds lots of
quartz of varying colors of blue and green, just the kind of stuff in which gold likes to hide.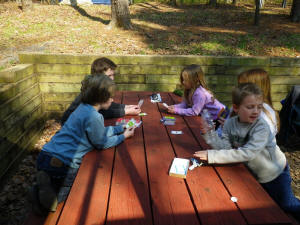 W
hen we got back to Fort Mountain State Park, we put the canoes in the lake and spent the rest of the day paddling around, fishing, and playing at the playground on the o
pposite end of the lake. We closed the day with a beautiful sunset, games, hot dogs for the kids, and a delicious grilled steaks with baked potatoes for Mommy and Daddy.
Altogether, it was just about as perfect a day as I can remember. Fort Mountain can get a little crowded in the Summer, especially the beach. But camping here this time of year is a no brainer. We can't wait to come back to see our old friend again soon.